Full 360 Degree Circular Rainbow




In rare cases it is possible to see a rainbow round 360 degrees from the plane.
We have been finding 360 degree rainbows – what a treat!

© 2013 Bob Harvey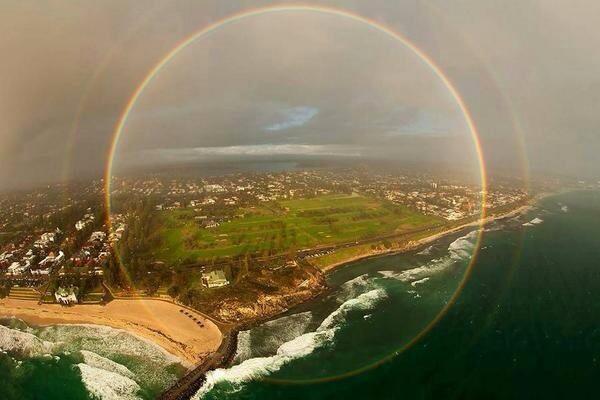 This is the first time we've ever seen or photographed a full 360 degree circular rainbow, taken on Saturday afternoon at Cottesloe Beach
The conditions have to be just right to capture a 360 degree rainbow from the air.
Circle rainbow over North Shore (Jul 2013)